Product Item: Water-cooled Laser Cleaning Machine
The laser cleaner can realize long-term continuous service and easy upgrade and daily maintenance. Extremely high cleaning efficiency and time saving.
Simple operation: after energization, automated cleaning can be realized via hand-held operation or manipulator. Stable laser cleaning system, requiring almost no maintenance.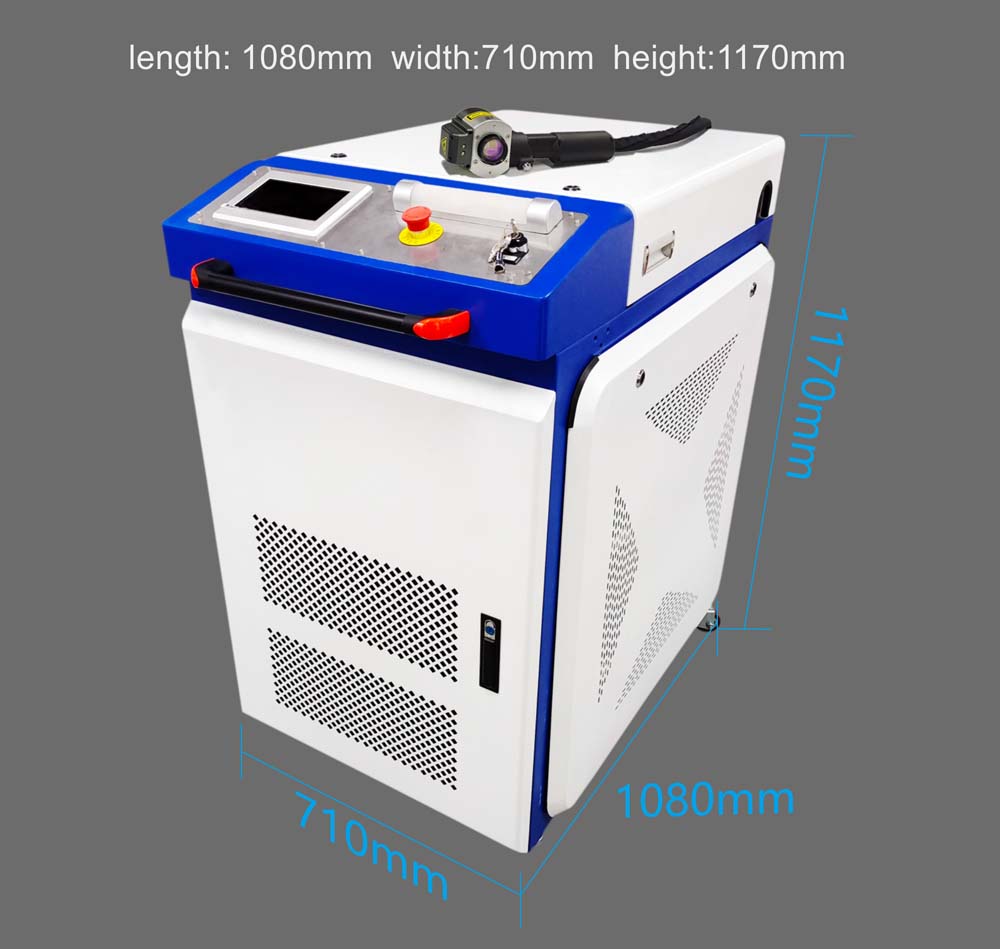 Application
A Metal surface cleaning
B Removal paint of metal surface
C stains cleaning on the surface
D Surface coating cleaning
E Pretreatment of welding surface cleaning
F Stone surface cleaning
G Rubber mold residue cleaning
It can meet a variety of cleaning needs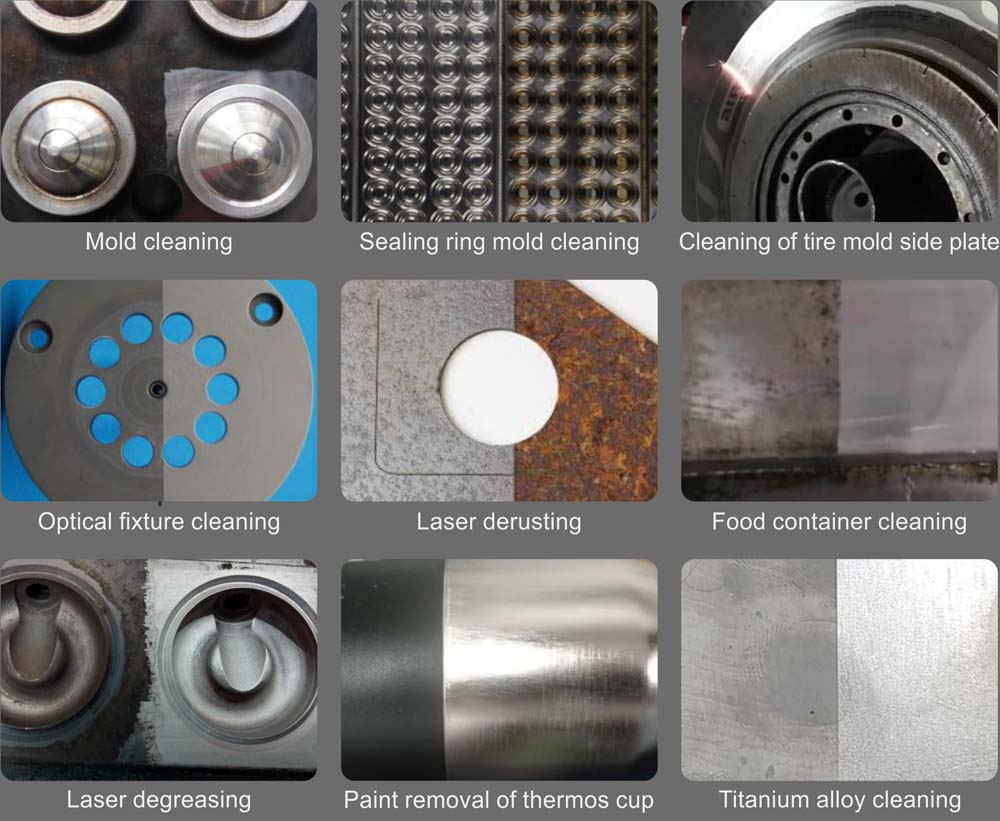 Technology upgraded

- The 4th generation dual purpose laser head.
- Handheld and automatic.
- Easy to hold and integrate with automation.
- Easy to operate and has various functions.
- Focus lens can scan straight line, circle, spiral, rectangle, square, round fill, rectangular fill etc. It can add the appropriate scanning pattern according to customer demand.
- Lightwieght and convenient, the laser head weighs only 823g.
-Automatic mode adapter plate, Manual/ automatic switching time less than 5s.
Aimple software prestore of various parameter graphics

1. Simple software , select prestored parameters directly.
2. Prestore all kinds of parameter graphics, six kinds of graphics can be selected: straight line/spiral/ circle/rectangle/rectangle flling/Circle filling.
3. Easy to use and operate.
4. Simple interface.
5. 12 different modes can be switched and selected quickly to facilitate production and debugging.
6. The language can be English/Chinese or other languages (if required).

The box door can rotate freely with 270° opeaning, which is more convenient to use. Bottom metal handle with side double handle, easy to side down, double lift/easy to double single hand lift or single lift.